MPAA Unifies Global Brand and Becomes MPA America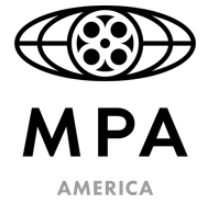 The Motion Picture Association of America (MPAA) has been protecting the interests of major movie studios since its formation in 1922. As time went by, its interests and operations became more global. This has prompted the organization to rebrand by adopting the MPA acronym that's used elsewhere in the world.

The Motion Picture Association of America (MPAA) is known as one of the world's leading anti-piracy organizations.

The trade association has been around for nearly a century. After its inception, the group mostly operated from California but in today's world that's no longer the case.

Today the organization has tentacles in nearly every corner of the world and its offices stretch from Brazil, through Belgium, to Singapore. These overseas branches have been operating under the Motion Picture Association (MPA) brand, which the MPAA has now decided to...
The Xtream Codes IPTV Takedown is Complex and Confused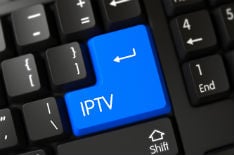 The international law enforcement action against Xtream Codes and what appear to be several entities using its services is a complex affair. While some will argue that the IPTV management service was a neutral player offering no illicit content, it's becoming ever more clear that the authorities are viewing things from an entirely different and sometimes confusing perspective.

As reported Wednesday, police in Italy and several other European countries coordinated to take down Xtream Codes, at least one IPTV provider, and more than twenty individuals and related equipment linked to the services.

The precise roles of all these people remain unclear. However, there can be little doubt that emphasis is being placed on the importance of the Xtream Codes management system which, according to law enforcement officials, lay at the very heart of the targeted criminal operation even though the software didn't supply any content.

This very larg...
Millennium Films Goes After Verystream, Streamango, and Others
Millennium Films is utilizing the US court system to put pressure on sites, services and apps that are linked to piracy. After the shutdown of the popular CotoMovies app, the company has now switched its attention to several sites that were 'linked' to the app, including Verystream and Streamango.

Millennium Films and its daughter companies have been rather active with their anti-piracy efforts in recent months.

The movie companies have targeted some of the largest piracy apps and websites in court with the ultimate goal of shutting them down.

Last week this resulted in a major success when the popular app CotoMovies decided to shut down. This was a direct result of legal pressure from Millennium Films which, in the process, brokered an unusual deal.

In addition to shutting down and issuing a public apology, CotoMovies confirmed that it will share...
Xtream Codes IPTV System Targeted in Massive Police Operation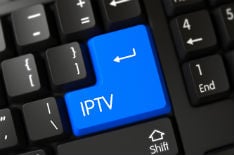 Police in Italy have announced a huge anti-piracy operation against the company operating popular IPTV service management system Xtream Codes. Searches are reportedly underway in several countries including Italy, the Netherlands, France and Bulgaria, in a claimed effort to dismantle the company's entire infrastructure.

Reports of legal action and law enforcement activities against IPTV services and providers are a regular occurrence but news coming out of Italy this morning is particularly interesting.

According to the Guardia di Finanza (GdF), a law enforcement agency under the authority of the Minister of Economy and Finance, a huge operation is underway to target and dismantle the software service known as Xtream Codes.

What makes the case unusual is that Xtream Codes isn't an IPTV provider as such. Usually operating from Xtream-codes.com, the company behind the software/s...
EasyDNS Threatened With Criminal Complaint over 'Pirating' Customer
A German law firm has threatened to file a criminal complaint against domain name registrar easyDNS. The Canadian registrar refuses to hand over personal details of an allegedly copyright infringing customer without a valid court order, nor is it planning to pay the proposed €1,481 in damages and fees demanded by the law firm.

Over the past several years, the Canadian company easyDNS has come up in several piracy-related news articles.

The company's domain registrar activities, in particular, have been a topic of discussion. Not least because it serves high-profile customers, including The Pirate Bay.

EasyDNS CEO Mark Jeftovic has always made it very clear that he doesn't want his company to be a refuge for pirate sites. However, at the same time he is committed to protecting due process.

This became clear a few years ago when the company refused to suspend dom...
Swiss Copyright Law: Downloading Stays Legal, No Site Blocking
Switzerland's National Council has passed amendments aimed at modernizing the country's copyright law to make it more fit for the digital age. While services that host pirate sites or distribute content can expect a tougher ride moving forward, users will still be able to download pirate content for personal use. Furthermore, Swiss Internet service providers will not be required to prevent their customers accessing pirate sites.

Sitting in the heart of Europe geographically but outside the European Union politically, Switzerland is largely free to make its own legislation.

On the copyright front, this has brought the country out of line with standards adopted by its neighbors, something that has drawn criticism from entertainment industry companies, particularly those in the United States.

In 2017, proposals to amend the country's copyright laws were drafted but they failed to fully address key complaints from the United States Trade Representative (USTR) made on behalf of rightsholder...
Top 10 Most Pirated Movies of The Week on BitTorrent – 09/16/19
The top 10 most downloaded movies on BitTorrent are in again. 'Dark Phoenix' tops the chart this week, followed by 'John Wick: Chapter 3 - Parabellum'. 'Aladdin' completes the top three.

This week we have three newcomers in our chart.

Dark Phoenix is the most downloaded movie.

The data for our weekly download chart is estimated by TorrentFreak, and is for informational and educational reference only. All the movies in the list are Web-DL/Webrip/HDRip/BDrip/DVDrip unless stated otherwise.

RSS feed for the articles of the recent weekly movie download charts.

This week's most downloaded movies are: Movie Rank Rank last week Movie name IMDb Rating / Trailer Most downloaded movies via torrents 1 (1) Dark Phoenix 6.0 / trailer 2 (&...
Lawsuit Targets Best Buy & Staples For Selling "Pirate Devices" & Giving "Piracy Advice"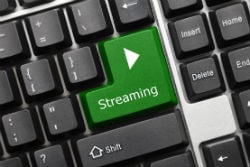 A lawsuit filed in Canada targeting Best Buy, Staples and other retailers, claims the companies knowingly sold "pirate devices" to customers. Filed by Super Channel owner Allarco Entertainment, the suit further alleges that staff gave advice to customers on how to pirate content or have devices modified to do so. While currently unnamed, the lawsuit states that up to 50,000 customers could potentially become part of the legal action.

Thousands of retailers around the world sell Android-based set-top devices that are able to stream Netflix and other services to customers' homes.

However, an intriguing lawsuit filed in Canada last week alleges that employees at some companies went too far with their sales promotion pitches by pushing the products for infringing purposes while advising potential buyers on how to pirate content with them.

The lawsuit, filed in Federal Court September 11 by Super Channel owner Allarco Entertainment, targets Staples Canada, Best Buy Canada, London Drugs, Canada C...
Platform Exclusives Could Boost Piracy, UK Govt Report Notes
One of the prerequisites of beating piracy is that content is available legally for a fair price. In recent years, however, movies and music are increasingly becoming fragmented over a variety of paid subscription services. According to a UK Government report, this may be the reason why piracy is making a comeback.

Last week the UK Government's Intellectual Property Office published its annual IP Crime and Enforcement Report.

The report provides an overview of the latest anti-piracy achievements of copyright holders and also signals some emerging threats. It seems to be written mostly based on input from large rightsholders, which can make it a bit one-sided.

The overall theme is that piracy and counterfeiting remain a major problem and that, as a "world class IP enforcement regime," the UK takes a leading role in the world to tackle it going forward.

...
UK 'Pirate' IPTV Users' Favorite Channels "Are Free-to-Air"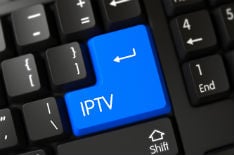 TV viewers in the UK are blessed with a wealth of channels provided free-to-air, such as the world-famous BBC and ITV selections. Interestingly, however, the operator of a 'pirate' IPTV service says that people are increasingly turning to platforms like his to access the same channels due to a better viewing experience.

While the TV licensing system in the UK is viewed as an unpopular tax by many citizens, millions hand over money every year in order to receive broadcasts into their homes.

For the sum of £154.50 for a color TV license and £52 for a black and white equivalent, residents can potentially obtain access to dozens of channels via satellite (Freesat) or antenna (Freeview), none of which come with a subscription charge. In fact, those who don't pay the license fee can still receive them, just not entirely legally.

Of course, those subscribing to a 'pirate̵...